To look back on the progress of online poker in the United States in 2015 – or lack thereof – may inspire little confidence that the next year will be much different. Though the state of Pennsylvania seems destined to legalize online poker, some have doubts about even that.
However, I believe the threat of the Restoration of America's Wire Act will push more states to act rather quickly in 2016. Interested parties separated by goal differences will find ways to compromise, and the online poker scene will grow by more than one state in the next 12 months.
So, my optimistic predictions for 2016 online poker in the United States are as follows.
Pennsylvania Will Legalize Online Gambling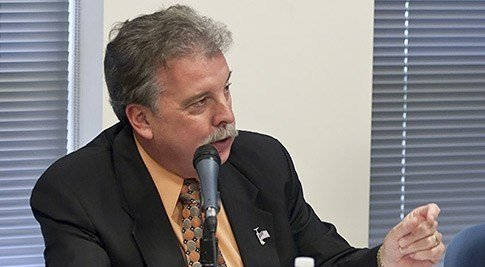 The progress in Pennsylvania this year has been promising, as State Rep. John Payne pushed his HB 659 into the House Gaming Oversight Committee, where it passed by a vote of 18-8. With amendments added to create a well-rounded gambling expansion bill for the state, the bill was then introduced to the legislature. But Payne also continues to push HB 659 for inclusion in the still-pending 2016 budget bill as a source of revenue for Pennsylvania.
If the bill is not attached to the budget bill, I predict it will pass in early 2016. Legislators and the governor can no longer deny the financial boost that online gambling will offer their struggling state, and the success of neighboring New Jersey is an inspiration. Payne has worked hard to garner a significant amount of support, and this will push online gambling to victory.
Massachusetts or New York Will Legalize Online Poker
One of these two states will join the club.
Massachusetts has only recently entered the fray, but a bill from State Senate Minority Leader Bruce Tarr seems to be gaining momentum in a short time. With the support of some of the casino executives with interests in Massachusetts, combined with the fact that the casino industry in the Northeast United States is consistently becoming more competitive, there is a good chance that this state could legalize online gambling.
New York has been considering online poker for some time with some spurts of movement. But it may be the strong desire to legalize daily fantasy sports that pushes online poker further than before. The fight for DFS is tense, but there is a good deal of support for legalizing and regulating it based on a skill factor, in which case online poker may fall into that same category and have a chance at regulation. And as with Massachusetts, New York knows that the competition from surrounding states for casino and gambling business requires every edge to stay ahead.
PokerStars Will Be Approved in Pennsylvania
While PokerStars and Full Tilt are preparing for a 2016 launch in New Jersey, lobbyists are undoubtedly working behind the scenes to look at possibilities in Pennsylvania as well. I believe that the intense investigation by the New Jersey Division of Gaming Enforcement showing PokerStars' ability to pass all scrutiny will appeal to Pennsylvania.
In addition, the launch of Amaya products in New Jersey will likely create quite a buzz and help that state's online gaming revenue numbers increase greatly. This, too, will be viewed by Pennsylvania gaming officials as a reason to license Amaya and bring that online poker and gaming excitement to the Keystone State.
New Jersey and Pennsylvania Will Sign a Liquidity Agreement
Of the several states with legalized online gambling thus far, the most similar in population and demographics will be New Jersey and Pennsylvania (once the latter becomes official). The two will begin talks not long after the Pennsylvania law passes and licenses issued to online gambling operators.
The most likely game to join together will be online poker, though other progressive online slot games may benefit from liquidity as well. At the very minimum, online poker will be discussed between the two neighbors, and an agreement will be solidified to work together to expand the market.
California Will Legalize Online Poker
I'm going out on a limb here, likely by myself. The disagreements among interested parties in California have prevented much progress for online poker in the state for several years. With various tribes on opposing sides of the issue, horse racing organizations adamant about their inclusion, and lawmakers concerned about bad actors like PokerStars, the obstacles may seem too difficult to overcome.
However, Amaya passed an incredibly stringent investigation in New Jersey this year, which may make the company more appealing to PokerStars lawmakers. More tribal entities have come to agreements on the same side than ever before, and California can always use another source of revenue. The benefits of legalizing and regulating online poker will outweigh the fears, and a bill will pass in 2016.