Dear Poker Santa,
I'm not sure if you're real, but I'm leaving this list for you just in case. There are some things I would like for Christmas. I will leave a glass of cognac (not the cheap stuff but not top of the line either – I'm a poker writer, you know) and some chips (poker chips, obviously) for you, too.
Related Aricle
♠ What I Want for Poker Christmas : Part 2
♠ What I want for Poker Christmas : Part 3
End Misogyny in Poker
I've been talking about the sexism and misogyny in poker for many years. Others have been talking about it more recently, such as Cate Hall a few months ago and Justin Bonomo in November. It has been a long road for women in poker, from the days when players like Barbara Enright and Linda Johnson made inroads, to today when women still have to fight to be heard.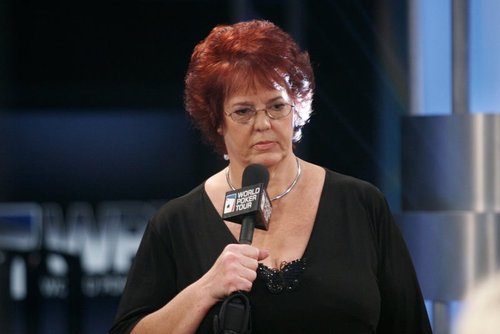 It would be great for men to listen, understand, and make an effort to change their behaviors so women would feel more welcome in the world of poker. Should women be treated as complete equals in the poker business – at the table, in the media, and in executive roles – the game could easily experience another boom and grow in ways most men never thought possible.
Spread Diversity and Multiculturalism
One aspect of poker that has almost always been true is that most players don't care where their opponents were born or raised. There is incredible ethnic diversity in poker, especially in tournaments hosted in European cities. Players travel from various countries and continents to compete, and most players pay little to no attention to their competitors' ethnicity or religion.
In today's world, which can be full of ethnocentrism, religious discrimination, and general xenophobia, the openness typically found in poker could be useful in the world's broader society. Israelis compete against Palestinians on the felt, Syrians check-raise French players, and Catholics fold to Muslims. It should be that simple everywhere.
Everyone Dresses Better
Poker players who make final tables, especially those which are televised and offer time to prepare, should dress like they are going somewhere special. It would be nice to see players dress up, even if only in nice jeans and clean shoes, for big moments in poker. And it should happen without a dress code in place or television producers making requests.
Women Should be in Charge of Some Poker Media
In a world in which there are 100 females to every 101 males (according to the CIA), women should be better represented in poker. If the entire industry was more open and welcoming to women (see item one on this list), the media should be equally representative of the world's population.
If women ran some of the poker media outlets, there would be fewer articles about irrelevant football odds, daily fantasy sports, and people like Dan Bilzerian. There would, perhaps, be more of an outreach to a broader advertising base and female player perspectives on various topics, as well as more player parties that cater to all players. And the Royal Flush Girls would have to find other employment.
Pierre Neuville Makes the November Nine…Again
This one is personal, Santa. I had the privilege of watching my favorite Belgian, 72-year-old Pierre Neuville, make the November Nine at the WSOP Main Event this year and finish in seventh place. It was an exciting and fun journey from July to November, and he brought much-needed joy and perspective to the WSOP final table. He also made it one to which players of all ages could relate.
I would love to see Pierre do it again. It would be nice to see him win any of the numerous tournaments he plans to play in 2016, but the WSOP Main Event would be icing on his stellar career cake.
Thanks in advance, Santa. I look forward to seeing what you leave after you drink all of my cognac and stumble back out into the winter night.