The month of November was filled with news about online poker legislation in the United States. While many people are winding down the year, preparing for the holidays, and planning family get-togethers, politicians and advocacy groups are ramping up their efforts around Internet gambling issues.
Let's start with the good news in our review and work from there.
Pennsylvania
Poker players in America were able to celebrate their Thanksgiving holiday with more hope than ever that Pennsylvania will legalize and regulate online poker.
On November 18, the Pennsylvania House Gaming Oversight Committee voted 18-8 for passage of HB 649, the bill sponsored by State Representative John Payne. After hearings and canceled hearings and numerous reports that the bill was still alive, the vote finally took place with a positive result.
It should be noted that the bill passed with several amendments that make it more of a state gambling expansion proposal than a simple online gambling bill. The bill seeks to add video gaming terminals to airports and off-track betting parlors, as well as to create a mandatory distance between those locations and casinos. In addition, any casinos wanting to engage in online gambling will now have to pay an $8 million licensing fee instead of the $5 million originally proposed. The price for vendors also went up from $1 million to $2 million.
In addition, the bill will commission a report on daily fantasy sports (DFS), enable the Pennsylvania Gaming Control Board to approve skill-based and progressive slot machines, and extend liquor service in casinos to 24 hours.
The expanded bill then moved forward to the House floor on November 24, as announced by the Poker Players Alliance.
PA iGaming bill, #hb649, has been introduced to the House floor. First step towards full house vote.-jp

— PokerPlayersAlliance (@ppapoker) November 24, 2015
Should the House pass HB 649, the Senate would then vote on it before requiring Governor Tom Wolf to sign it into law. Another possibility is that all or part of the proposals in the bill could be attached to the 2016 budget bill that is still pending months after it should have passed the state legislature. Since items like VGTs and online gambling would create significant revenue for the state, it could be included in the budget for easy passage on a must-pass piece of legislation.
The Poker Players Alliance (PPA) has been integrally involved in working with Payne and others to push this legislation and continues to encourage forward movement. The latest message from the PPA was from its VP of Player Relations Rich Muny, who asked his 37.6K Twitter followers to contact Pennsylvania lawmakers and encourage their support of HB 649. The PPA even provided easy tweets to send to Governor Wolf, Senators Jay Costa, Jake Corman, and Joe Scarnati, and Representatives Frank Dermody, Dave Reed, and Mike Turzai.
WEDNESDAY & THURSDAY POKER ACTION PLAN: Let's tell 7 PA lawmakers to back #poker: https://t.co/5rDVLY6Cxk via @richmuny

— PocketFives (@pocketfives) November 25, 2015
As the hope for Pennsylvania online poker looks more like a potential reality, many have taken to their keyboards to look at the possibilities for the future of online gambling, especially with regard to the revenue for Pennsylvania from online gambling. Online Poker Report gave the most comprehensive examination of the millions of dollars that await the state.
For the time being, the online poker community awaits the next move from a somewhat unpredictable legislature.
Massachusetts
The possibility of Massachusetts online gambling seemed to emerge from nowhere in November to dart in and out of the news rather quickly.
A community newspaper reporter and Texas news website offered a story on November 23 stating that online gambling is a hot topic in the Massachusetts state legislature. According to this reporter, Senate Minority Leader Bruce Tarr wants the state's gaming commission to offer casinos – which have yet to open in the state but are in process for MGM, Penn, and Wynn – licenses to offer online gambling as well as land-based services. He proposed that the additional tax revenue from Internet services will help local and state government revenue deficits.
All casinos do not support this option, however. MGM has been anxious to enter the online gambling market in general, but Steve Wynn has been a vocal opponent of online gambling in the past few years.
Texas
In a state called Texas, where Texas Hold'em is not even legal, a recent comment from the Governor Greg Abbott may explain why.
It seems that officials from the Texas Lottery Commission went on a fact-finding mission to Delaware to discuss online lottery and gaming with Delaware's lottery officials. Upon their return, they were admonished by Abbott in a letter that stated, "…Any request to travel to gather information about gaming opportunities that are prohibited in Texas should be denied."
So, online poker is not a possibility in Texas anytime soon.
New Jersey
Revenue numbers from New Jersey's online gambling industry had been falling flat for several months, but October statistics showed some improvement.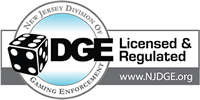 The New Jersey Division of Gaming Enforcement revealed that online poker was up 8% in October with $1,913,403 in revenue, as compared with $1,771,123 in September. Not much changed in the lineup of sites, however, as Borgata/PartyPoker remained on top with more than $1 million of that total, and WSOP/888poker took in nearly $834K. And even with the October increase, revenue is still down for Internet poker by 2.8% year-on-year.
Meanwhile, online gaming on the whole was solid, as the revenue of $12,863,935 was the second highest in the two-year history of New Jersey online gambling. October numbers were up 7% from September and showed an increase of 35.6% over October of 2014.
The state also celebrated its two-month anniversary of online gambling in November, and Online Poker Report offered an analysis of those 24 months. Overall, the positive changes since the launch of online poker have been significant (geolocation, payment processing, software), but nothing is likely to change the game as much as the much-anticipated introduction of PokerStars to the scene in 2016.
RAWA
Last month, we reviewed a letter to Attorneys General across the United States encouraging support for the Restoration of America's Wire Act to ban online gambling.
In November, a big name in the world of AGs decided to sign on to that letter. Nevada Attorney General Adam Laxalt announced that he is prepared to sign and publicly support RAWA. This is a position that surprised many due to his longtime advocacy of states' rights and the fact that Nevada was the first state to legalize and regulate online poker several years ago. Laxalt told interviewer Jon Ralston that the Wire Act before the 2011 decision was contrary to Congressional wishes on the issue of online gambling. Therefore, in his opinion, RAWA would overturn that decision, return the Wire Act to its previous form, and put the issue of online gambling to Congress for further consideration.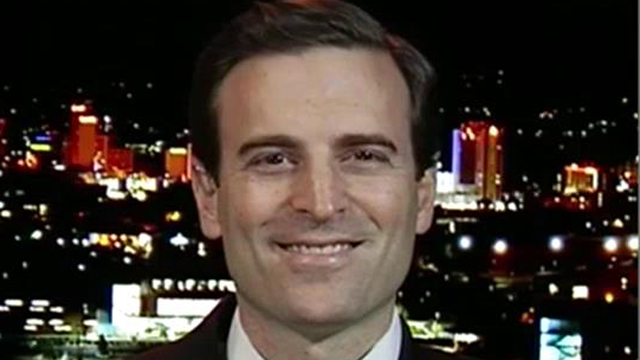 The response to Laxalt was swift and loud, especially in Nevada. Regulator spokesperson A.G. Burnett said, "States should be left to regulate gaming as they choose, and the regulatory agreement between Nevada and Delaware has been a success. Without a carve-out for state-regulated online poker, the activity simply couldn't exist in a legal, regulated format. I am concerned that would mean that offshore operators would still be able to offer illegal, unregulated online poker, while licensed and suitable entities are banned from doing so."
Soon after, Nevada Governor Brian Sandoval added, "As a former Attorney General, Gaming Commission Chairman and someone who worked in the industry and the Legislature on Nevada's online poker legislation, I am very concerned that anyone representing the state's legal interests would speak out against current state law in our leading industry. At its core, this is a state's rights issue and I disagree with the Attorney General that a federal government one-size-fits-all solution is in the best interest of Nevada."
Kudos @GovSandoval for standing up for your states' rights and leading industry. @AdamLaxalt should be embarrassed. https://t.co/FsE7I7AHNM

— PokerPlayersAlliance (@ppapoker) November 25, 2015
One explanation for Laxalt's support of RAWA could be his association with anti-gambling kingpin Sheldon Adelson, who contributed to Laxalt's 2014 campaign and helped ensure his victory in a tough race. He also has the support of Steve Wynn, who (as stated above) is now a strong opponent of online gambling.