Less than an hour following the latest Poker Life Podcast episode featuring Alex Dreyfus of the Global Poker League, PokerUpdate received a heads-up from host Joey Ingram that the Thursday, December 17th show was chock-full of information.
So far I've watched the entire podcast three times, and I'm still finding new tidbits that were provided in a nearly two hour semi-monologue by the owner of The Hendon Mob, Global Poker Index, and Global Poker League.
Before I break down Thursday's show, here is a rough outline for Poker Life Podcast viewers who will be watching the Dec. 17, 2015 Alex Dreyfus interview with Joey Ingram on YouTube.
0-40 Minutes: Global Poker League
40-65 Minutes: PokerStars VIP Club Changes
65-111 Minutes: Innovating Poker
Inaugural Global Poker League Draft on February 25, 2016
The NHL-style draft for the 2016 Global Poker League will take place during the American Poker Awards on Thursday, February 25th. The entire draft as well as the awards will be broadcast live on Twitch — coinciding with the World Poker Tour Los Angeles Poker Classic (WPT LAPC) at the Commerce Casino.
A total of 12 city-based teams scattered across the globe will be formed on that date, with eventual GPL poker competitions taking place in online, studio, and live environments (also to be streamed live on Twitch).
The Global Poker League Kicks Off in 2016. Get ready for some action packed Team Poker! pic.twitter.com/7ZMZppkFJf

— Global Poker League (@gpl) December 11, 2015
Dreyfus' team has actually created an online poker client built entirely around providing the "best viewing experience" for Global Poker League fans to watch their favorite teams compete in a poker match.
The studio events will be comprised of heads up poker rounds, while live poker matches will be held within The Cube, a 20'x20'x20′ soundproof arena that will showcase a few dozen poker players as they compete against each other in front of live audiences.
Dreyfus and his team have obviously put a lot of thought into driving the League and promoting its players, even completing a Content Distribution deal with USA Today to ensure the GPL receives immediate mainstream exposure.
The way Dreyfus explains it, Content may be King, but Distribution is Queen when it comes to creating a quality product and placing it in the minds of as many people as possible. Since there will be no actual real money gambling or wagering going on in Global Poker League matches.
Dreyfus Discusses PokerStars VIP Club Changes
Sooner or later, Poker Life Podcast fans who were tuning-in live to the show assumed that the topic of PokerStars VIP Club Changes would be brought to the forefront. This happened at the 40-minute mark, and it was interesting to get a true entrepreneur's take on the situation.
Dreyfus diplomatically explained that he doesn't disagree with the actual alterations that were made to rakeback-equivalent legacy benefits to PokerStars' highest volume players, but that doing so in such an abrupt manner was "unfair."
He also somewhat defended PokerStars' VP of Corporate Communications Eric Hollreiser, by stating that the grief Hollreiser received from many high volume PokerStars players on Twitter could be compared to shooting the messenger.
Indeed, it would have been difficult for even the late, great Bob Ross to successfully paint a pleasant picture of that "**** sandwich" — as Dan Smith would call it.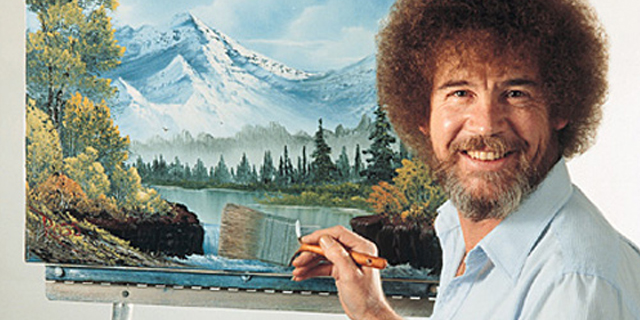 The Global Poker League CEO acknowledged that the decision by PokerStars boiled down to "money," pointing out that publicly-owned Amaya Gaming has an enormous amount of debt to manage that PokerStars' previous owners did not have to consider when the company was private and practically debt-free.
Innovating The Game of Poker
As I've alluded to in a past PokerUpdate article, the live and online poker landscape could change significantly over the next few years. With the potential inclusion of video game and role playing aspects into future poker-based card games like HoldemX, we could be looking at a rebirth of subscription-based poker play.
Poker Life Podcast host ChicagoJoey has actually played a Beta form of the game in a controlled environment, and admitted that he thoroughly enjoyed it. (Look for HoldemX to launch some time in mid-2016.)
There's a new experience coming from GPL #holdemx Subscribe and be the first to get your hands – https://t.co/9NUouoqVAm

— HoldemX (@PlayHoldemX) November 20, 2015
The Global Poker League plans to be similar to NASCAR in that it will promote a fixed number of poker players week-in and week-out during each season. It will also aim to utilize The Cube in the same manner that the UFC features its Octagon as a unique arena for competition.
Thoughts on Episode
In my opinion, Poker Life Podcast host Joey Ingram deserves a lot of credit for allowing the interview to become mostly a monologue. Despite the host's penchant for two-way conversational communication during his shows, Dreyfus is a great talker who clearly conveys his opinions despite speaking in a language that isn't his native tongue.
I would especially recommend this episode for any poker player, industry representative or fan who is interested in gauging the future of poker. If the Global Poker League eventually catches fire, you can pretty much go all-in on poker adapting to fit some of Dreyfus' visions — both in the "sportification" and "entertainment" realms.
Poker Life Podcast (Alex Dreyfus Guest) YouTube Ratings
June 8, 2015: 2,297 Views — 38 Likes, 0 Dislikes
Dec. 17, 2015: 1,565 Views — 31 Likes, 3 Dislikes