Australia is a hotbed for poker and the "land down under" has been producing phenomenal players for decades. In the past, the best players were forced to come to the United States to further their poker careers but after the Poker Boom and online poker, Australian poker players have been able to stay home and perfect their craft.
Today we take a look at seven of the game's top Aussie poker players. Some are international superstars while others are only known for their prowess online.
Joe Hachem
In just 10 years, Joe Hachem has gone from unknown to #1 on Australia's All-Time Money List and a member of their Poker Hall of Fame. Hachem is best known for winning the 2005 WSOP Main Event, earning $7.5 million from that event alone.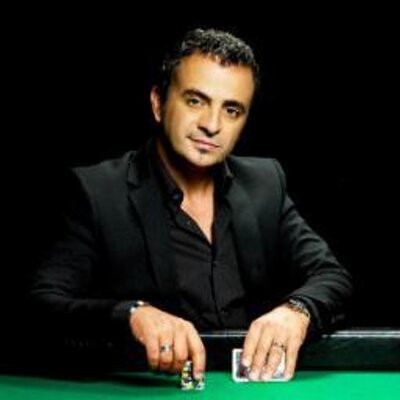 The following year, Hachem made a pair of WSOP final tables and finished runner-up to Dutch Boyd in the $2,500 Short Handed NL Event. He also ran deep in that year's Main Event, ultimately finishing 238th.
If that wasn't enough to prove he wasn't a "one-hit wonder," Hachem later that year won the Doyle Brunson North American Poker Classic for this first World Poker Tour title and $2.2 million.
Since then, Hachem has continued to make deep runs and final tables in events all over the world. As an example, he cashed five times during the 2015 WSOP and finished 5th in the $10k H.O.R.S.E. Event. He also won the High Roller Event earlier this year at the Poker SA Classic Series in Maylands Australia.
Hachem has career live earnings of $12.14 million, #1 all-time for Australia and good for 18th on poker's All-Time Money List.
Jeff Lisandro
For the casual poker fan, Jeff Lisandro is best remembered for threatening to take Prahlad Friedman's head off during the 2006 WSOP Main Event after Friedman claimed Lisandro was stealing antes. Despite having established himself as a great player to that point, it wasn't until the year after that fateful confrontation that Lisandro hit his stride and became the poker superstar he is today.
As fate would have it, Lisando's first major win came at the 2007 WSOP during the $2,000 Seven Card Stud Event, an event that requires an ante before each hand. Two years later, Lisandro would tie a WSOP record by winning three bracelets in a single year.
At the 2009 WSOP, he won the $1,500 Stud Event, the $10k Stud Hi-Lo Championship and the $2,500 Razz Event. Not only did this give him four career bracelets but also made him one of just four players all-time to win the WSOP "Stud Triple Crown."
Lisandro won his fifth bracelet in 2010 when he won the £5,250 PLO Event at WSOP Europe. In 2014, Lisandro took down his sixth career bracelet after winning the A$1,650 PLO bracelet at WSOP Asia-Pacific.
He is one of only two players to win bracelets in all three WSOP venues. Daniel Negreanu is the other. For his career, Lisandro has $5.42 million in career earnings, third all-time in Australia.
Mel Judah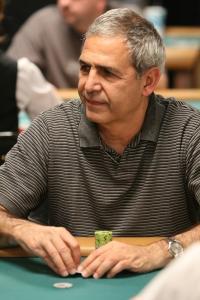 The "Silver Fox" Mel Judah is one of the legends of not only Australian poker but of poker worldwide. His career spans back to the late 1980's with deep runs in venues around the world. Judah holds two WSOP bracelets, both coming pre Poker Boom. He won the 1989 $1,500 Stud Event and the 1997 $5,000 Stud Event.
Unlike many of his contemporaries from the pre-Boom era, Judah found a way to stay relevant in the modern era of poker. He took down his first and only WPT title at the 2003 Legends of Poker. In 2013, he nearly won his third WSOP bracelet at age 66, finishing 2nd in the $3,000 PL Omaha Hi-Lo Event.
While Judah doesn't put in the volume of events that he did in the past, he is still a relevant force at the table. For example, in 2015 he cashed in nine events and all but one was a final table appearance.
Judah presently has $3.6 million in career earnings, fourth all-time in Australia.
Jackqueline Glazier
Jackie Glazier has only been a "poker pro" since around 2011 but in that short time, she has risen to become the top female player from Australia and one of the top female players in the world.
Glazier currently ranks 20th on the Aussie Money list and 21st on the Women's All-Time Money List with $1.31 million in earnings. She started to be noticed by the international community in 2011 after taking down a $1k preliminary at the summer Deep Stack Extravaganza at the Venetian in Las Vegas. However, it was 2012 that put her on the map as a poker star.
She started the year off by winning the Main Event of the Melbourne Poker Championships for almost $100k but it was at the World Series of Poker that year that she became a star.
Glazier made the final table of the $3,000 NL Hold'em Event and ultimately heads-up at the final. While she eventually lost to Greg Ostrander, the $458,996 payday was a major boost to her bankroll and proved that she belonged. Glazier went on to finished 284th in the Main Event.
Glazier solidified her place in the game as a true star in 2013. First, she became the "Last Woman Standing" in the Main Event after finishing 31st. In October, she went to the WSOP Europe and took down the Ladies Event for her first WSOP gold bracelet.
Glazier made another deep Main Event run in 2014, this time at the WSOP Asia Pacific. She ultimately finished 12th but proved that she was a threat to go deep wherever she plays.
She presently serves as an ambassador for 888 Poker and looks to rise up the money list to become the top rated female player in the world.
Jonathan Karamalikis
Never heard of Jonathan Karamalikis? You probably know him better for his online handle of xMONSTERxDONGx. Karamalikis is a master of live and online poker in Australia with combined lifetime earnings exceeding $8.2 million.
Online, Karamalikis has $5.79 million in tournament earnings with over 100 victories. He holds one WCOOP bracelet, one TCOOP bracelet and one FTOPS Jersey. His largest online career win was a victory in a $215 Turbo NL Event during the 2011 WCOOP where he earned $179,569.
Karamalikis has done well in live events with $2.56 million in earnings. So far, his only major title was at the APPT Sydney where he took the Main Event for $454,304. He's presently 6th on the Aussie money list.
Matthew Wakeman
While Matthew Wakeman may not be well known by live tournament players, almost everyone knows who he is online. Known as mjw006 online, Wakeman is the #1 ranked online poker player in all of Australia and currently #16 in the world per PocketFives rankings.
Wakeman has over $5.39 million in online poker earnings with over $3.56 million coming on PokerStars. He presently has 147 victories with over 400 top three finishes.
Back in September, Wakeman won a $215 NL Event during the World Championships of Online Poker for $82,000 and his first COOP title. In early November, he won the PokerStars Sunday Rebuy for over $42k.
Wakeman is also a three-time online Triple Crown award winner, a title given to players that win a tournament on three different sites in the same day.
Wakeman's live tournament resume is somewhat limited with only $140k in earnings but he is on the rise. Back on November 9, he finished 16th in the APPT Asia Championship of Poker Main Event. He earned $37,282, the largest live score of his career.
Martin Kozlvov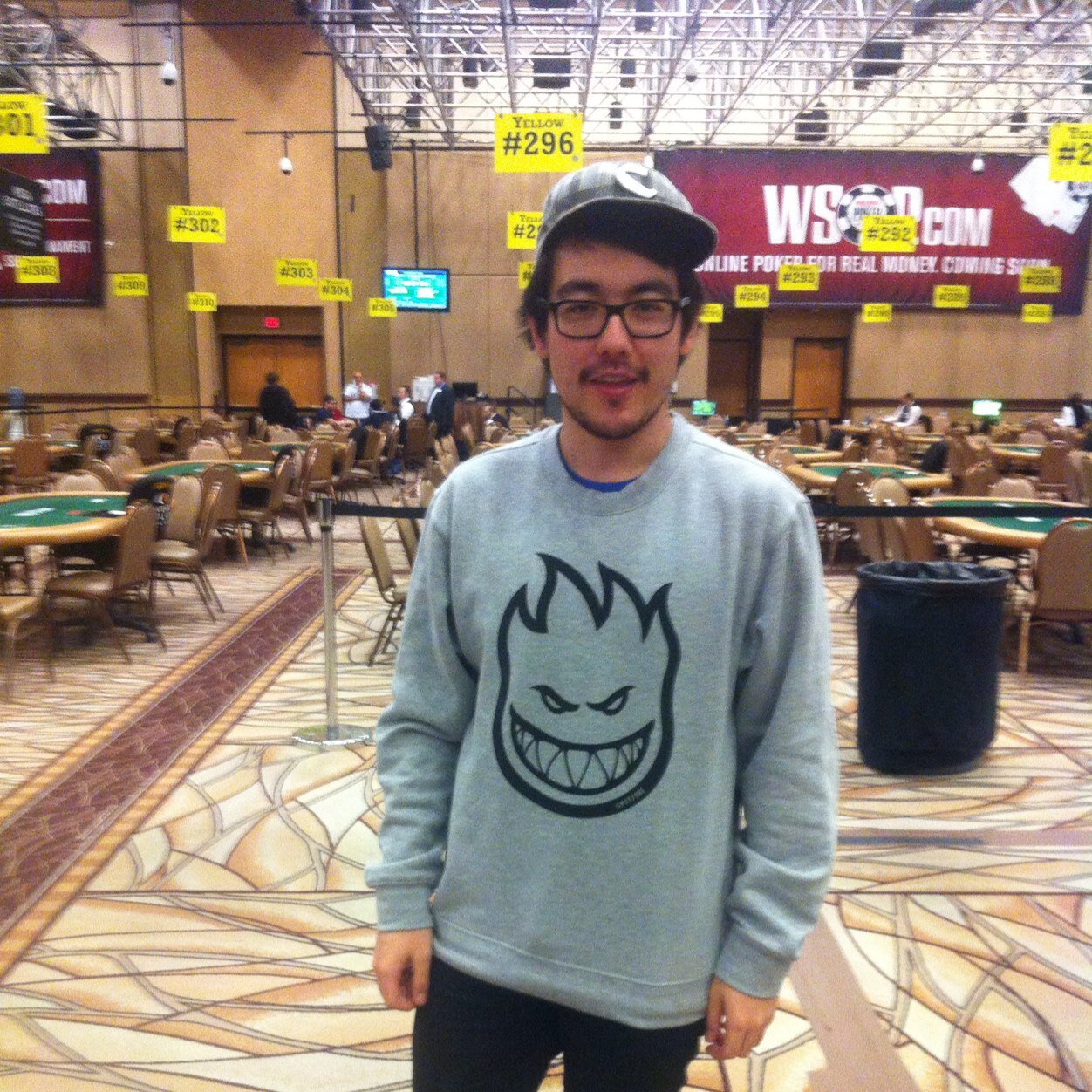 Online poker is the only place where you can be dubbed Tiny_molester and it is a good thing. Martin Kozlov is one of Australia's greatest online poker players and is currently ranked second in Australia and 42nd in the world according to Pocket Fives.
Kozlov has over $2.34 million in online earnings with 53 victories and over 150 top three finishes. 2015 has been a big year for Kozlov as his top five career online score all came this year. His largest score came in May when he finished 4th in the SCOOP Wrap-Up Turbo Event, earning $101,524. Kozlov narrowly missed his first COOP title in September when he finished runner-up in the $1.050 WCOOP PLO Hi-Lo Championship.
Kozlov has had some live tournament success dating back to 2007. He took down the ANZPT Melbourne Main Event in 2010 for $189,908 and his first major live poker title. In 2014, he won the Sydney Championships Main Event for $158,906. Earlier this year, he finished 9th in the $5,000 NL Turbo event won by John Gale and cashed in the Main Event.
Kozlov has $762,703 in live earnings to give him over $3 million in combined career earnings.